Move Out Cleaning Services
Move In Move Out Cleaning Services
CLEANING – MOVE  IN/MOVE OUT
Are You Moving?
It is a great way to make a life-changing transition, but it can also be very stressful. There are so many things to do, from packing to decorating your new house and everything in between. Cleaning out your old or new home to make it ready for the big move in day or sale is one of the most difficult aspects of moving.
SPA can help you move into or out of a home. SPA provides residential cleaning services for move-in or move-out in the Northern VA area. A cleaning company shouldn't just "clean" an apartment or home, but provide a reliable, trustworthy service that pays close attention to all details. This approach will ensure that your move is as easy and stress-free as possible.
Select "One-Time" for the frequency and complete the details of your house in the booking form. If you wish to upgrade to the Premium Package, select "Premium One" as an add-on.
Apartment move out cleaning services | House move out cleaning services
It's a good idea if you are moving out to clean up the apartment or house. This is to make it ready for new tenants and to get your security deposit back. If you're selling your home and want it to be clean for open houses and pictures, it's important to clean the house. Whatever the reason, you should keep your home as clean as it was when you moved in.
SPA's cleaning professionals can come to your house before you leave and give it a Top-to-Bottom or General Cleaning. Our team will ensure that every corner of your home is cleaned to perfection. Cleaning up your home is a great way to get started on the next chapter of your life.
How can I choose the right cleaning?
Please complete the following form or call us to get an estimate
Classic Move Out Cleaning
Are you on a budget and still need to meet the terms of your lease or sale? ***
Did you maintain your home with minimal to moderate buildup in the kitchen, bathrooms and floors?
A Classic Cleaning will likely be able to meet your needs if you answered yes to any of these.
We can offer a classic move out cleaning services if you are only looking to fulfill the terms of a lease or sale. If we recommend a Premium cleaning based on the condition of your home, however, we cannot guarantee the results if you choose the General Cleaning.
Premium Move Out Cleaning Services
Are you planning for Open Houses?
Your old home was often neglected, with heavy buildup in the bathrooms (soap, scum, mold), and kitchen (grease/crumbs, mold), etc. Floors (bugs, shoe prints and splatters),
Do you wish to have a thorough cleaning done for the new tenants or owners, in addition to fulfilling the terms of the sale or lease?
If you answered yes to any of these questions, then you may need a deep cleaning.
Move out Cleaning Service
The promise of a fresh start is the promise of moving into a home. There are many things to do before you move in. These include cleaning up and preparing the new house for new furniture and occupants. You might find it difficult to get to your new home in time for the move-in due to all the chaos.
SPA can do this for you. To ensure that your new home is clean and in good condition, before you move in, our expert cleaning crew will thoroughly clean it. We can clean your home, no matter how old or well-kept it is.
How can I choose the right cleaning?
Classic Move In Cleaning
Is your new home brand new?
Your new home was well-maintained, with minimal buildup in the kitchen, bathrooms, and floors.
Did you clean the house after all the inspections and tours?
General move in move out cleaning services will likely be the best option for you.
Please complete the following form or call us to get an estimate
Premium Move In Cleaning Services
Is your new house older?
Your new home was poorly maintained with a lot of buildup in the kitchen (grease and crumbs, mold), bathrooms, soap scum, mold hair/fur, fingerprints etc. Floors (bugs, shoe prints and splatters),
Is it possible that the tenant or previous owner did not perform a Move-Out Cleaning?
If you answered yes to any of these questions, then you'll likely need a deep cleaningScope of work: Move-In/Move-Out
Our move-in and out house cleaning services offer thorough cleaning to make your house shine. The scope-of-work checklists are different from the normal ones because the house is assumed to have no furniture or be unoccupied.
All move-in and move-out packages include the following:
Dust Top-to–Bottom: Every horizontal and vertical surface, from ceilings to floors, including fans and light fixtures.
Glass Doors, Wipe Mirrors
Vacuum All Cabinets, Closets/Shelves and Drawers
Dust and wipe all cabinet doors
Clean Sinks and Faucets in the Kitchen, Countertops and Countertop Appliances. Backsplash, Stove Top. Ventilation hood. Inside of Microwave. Polish Fridge. Oven. Dishwasher Doors.
Bathroom: Clean, Deodorize and Sanitize the Shower/Bathtub/Bathtub, Shower Head, Faucet and Toilet
Vacuum all floors and rugs
Wet Mop Bare Flooring
Take out your trash cans and put them in a garbage bag.
¿Move out Cleaning Service near me?
Yes, we offer a Premium Move in/out Cleaning for those who want a deeper clean. All Premium Package Cleanings include the Classic Package Cleaning plus the following services:
Vacuum blinds and window frames
Hand-wiping Light Fixtures (they won't be disassembled).
Hand-wiping Baseboards
Hand-wiping and polishing cabinet doors
Wipe Outlets
Wipe Light Switch Plates
Clean Inside Window Glass – Anything is possible with a 2-step ladder
Hand-wiping Moldings & Woodwork, Windowsills, & Lock Ledges
Hand-wiping Doors & Doorframes
Please complete the following form or call us to get an estimate
Move In Move Out Cleaning Services Checklists
Get a fresh start with SPA
SPA is a house-cleaning company that serves the DC, Maryland, Virginia area. SPA understands that your home is both your sanctuary and your livelihood and we will do our best to keep it that way. We are committed to providing exceptional customer service to all of our customers and believe open communication is key to our success.
Most cleaning companies only focus on the basics and get the job done. We know that it is the little things that make a house feel like home that are important. We are proud to offer the "It's The Little Things That Count" guarantee.
"It's the little things that count" Guarantee
We will clean your home "the small things", which is something that many cleaning companies overlook. Sometimes these seemingly small details can be the most crucial to maintaining a clean home. This includes moving small furniture and appliances, straightening photos after dusting, dusting baseboards and light fixtures, and dusting every corner of the house. We can assure you that your house will be as clean and tidy as ours.
Legacy of Clean products are non-toxic and biodegradable. These products will not only make your home shine, but also protect you and your family. Below are Material Safety Data Sheets (MSDS) for each product.
Multi-Purpose Cleaner
Kitchen Cleaner
Disinfectant
Glass cleaner
Contact us today if you are moving in or out of your home and require professional cleaning services.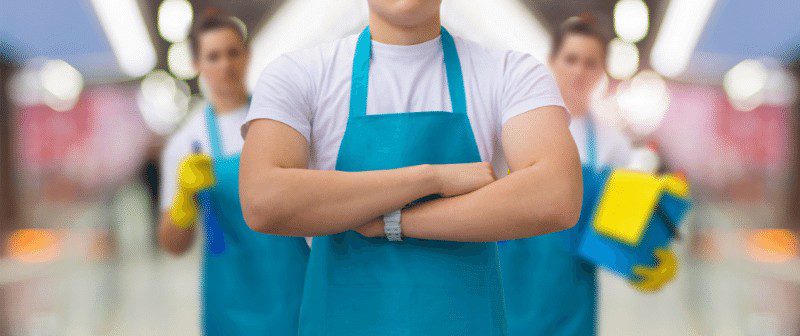 Frequently asked questions about our
Move in Move Out Cleaning Services