Commercial Window Cleaning Services
SPA window cleaning services have been offered for more than a decade. Professional window cleaners at SPA |
cleaning service providers | have a unique approach and guarantee 100% satisfaction. We realized how important it was to have a personal approach to each client when we started out as one of the most reliable and trusted window cleaning services in many locations.
No matter how large a job is, our professional team of window washers will do everything to achieve the best results. We have the expertise to handle any task, whether it's an apartment in a high-rise building, a private residence, a townhouse, or an industrial building. Window washing includes cleaning windows sills and storm windows, mirrors, skylights, skylights, doors and other glass surfaces in your home or business. We strive to maintain 100% customer satisfaction, no matter how small or large the job is. To feel comfortable in your home, it is important to keep your windows clean. But, not everyone is able to conquer heights. We have all the equipment necessary to offer safe window cleaning services.
All of our specialists are trained according to the latest OSHA regulations. Do not worry about how much work is required. We can handle any cleaning job. To get an estimate, give us a call or visit our website. Our State is known for its high-rise buildings with huge windows. If you're lucky enough to own an office building or industrial building, you will know how difficult it can be to clean the windows. We have years of experience cleaning windows and can do any job quickly and efficiently, no matter how big or small they are. We also offer window cleaning in NY. Sometimes proper window cleaning can't happen without taking out an air conditioner unit.
Special training is given to our specialists in order to safely remove and install your air conditioner after we have finished cleaning. Each new specialist is trained from the ground up so that we can share our unique approach to window cleaning. Each member of our team goes through an extensive interview and training process. We get a specialist who is ready to tackle any glass or window cleaning job our clients may throw at us. Each member of our team is 100% confident in their abilities and we are always open to new talents. We understand how important it is to take care of your home. Therefore, we will do our best to make it even more beautiful. To avoid damage and staining, we cover all furniture and floors.
Our uniforms are clean and we have shoe covers. We will make your home and office cleaner than before we arrived. Whether you have already done professional window cleaning, or are thinking about ordering a session of SPA, we can help. You will be able to forget about streaks or smudges on the glass, and instead, enjoy the sun and stunning views year-round. We use our special equipment to clean your exterior windows. However, we also clean the interior surfaces of windowsills and mirrors. You can rest assured that your home will sparkle like new in just a few hours when you book a glass cleaning service. Window cleaning is our passion and we don't shy away from taking on any challenge.
We can clean your windows even if they haven't seen a wash in years. Our team is skilled in tackling the most difficult projects, including high-rise windows and hard water-stained glass. Our team works all year to ensure you receive the best window cleaning service. We are committed to providing the best services possible and making your home shine. Contact us today to book a window washer session.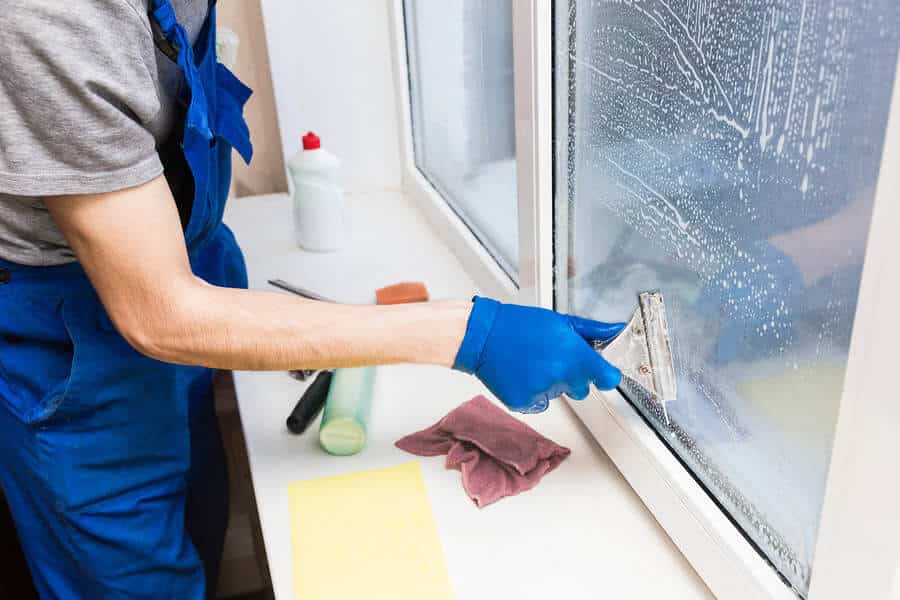 Frequently asked questions about our
Commercial Window Cleaning Services