Clean the main entrance, lobby and elevator for a warm, welcoming and professional look
Makes an excellent first impression on all employees and customers. Entering a place of business marks the beginning of a customer's impression of that company. Maintaining a clean, neat, orderly, and attractive entrance and reception area is critical to your perceived professionalism and respectability; as an expert in your industry.
That's the same reason why regular cleaning of your lobby, main entrance, and elevators should be crucial. Here's an overview of the most effective techniques for keeping these areas of your company clean and organized.
Ways to keep your entrance and elevators always clean
Keeping a sparkling main entrance, lobby, and elevator area in your company will make it shine. Taking the time each day, week, and month to ensure that these spaces are clean and well-maintained. Is imperative to your customers' impressions of your business.
If it is too much for your janitorial staff to maintain these main areas 24 hours a day, then you needs a commercial disinfection service; a daytime janitorial service could be an excellent solution. The main elements to focus your cleaning on are:
Floors
When a space has a high volume of users or traffic, such as a main entrance, lobby, and elevator area, the floors will have a lot of use and more dirt. A daily or even hourly inspection, dry mopping, and vacuuming can keep entrances, hallways, and elevators in good condition; while reducing the risk of slips or falls from dirty or wet floors.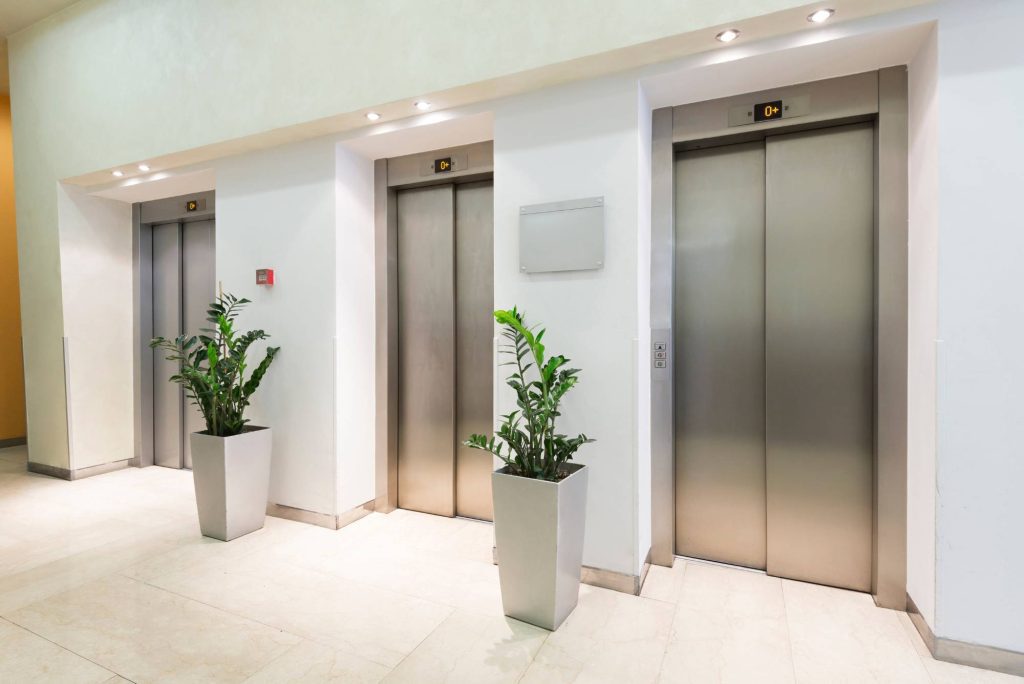 Doors
Like the floors in the lobby area, doors will be used a lot by people entering and exiting. Regular cleaning and disinfecting will prevent the accumulation of germs, dirt, and fingerprints. Baseboards also require deep cleaning along with the areas around door handles.
Knobs, Handles, and Switches
Paying attention to these parts of doors, windows, elevators, and lights are crucial to keeping the lobby and elevator space clean. Since these areas will see a lot of activity, they will need to be cleaned and disinfected frequently throughout the day. With an office cleaning services you'll forget all about that.
Furniture
Keep lobby furnishings deep clean and bright. Depending on the fabric or seating materials, vacuuming or wiping may help freshen the appearance of your lobby and main entrance. In case of spills, an upholstery cleaner may be enough to remove the stain. If you have leather furniture or other material, specific cleaners can be applied and rubbed over the surface to restore its appearance.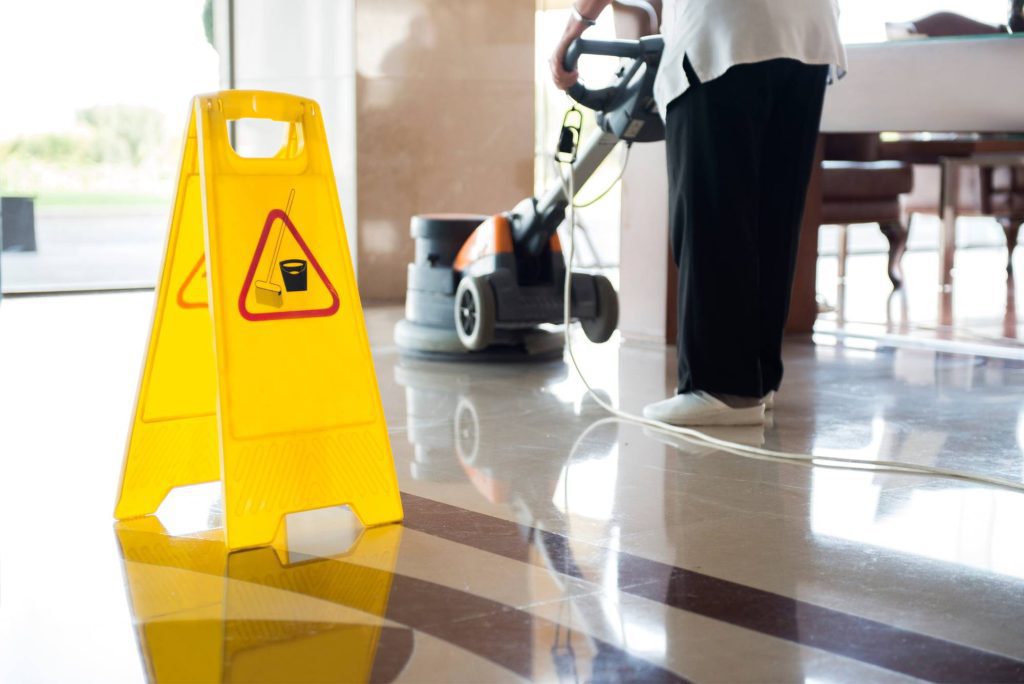 Shiny areas
Dirt, moisture, and handprints on reflective surfaces in the lobby and elevator, area will give the impression of a neglected workplace, so keep in mind that entry areas should be cleaned and polished regularly.
Trash and debris
When dealing with other areas of the workplace lobby, main entrance, and elevators; look for trash, garbage, or other debris that has not made it into the trash receptacles. Empty trash at least once a day or more often if necessary to avoid odors and overflow.
Aside from regular cleanings to keep the main entrance, lobby, and elevators of your place of business in good condition. A regular cleaning program can also contribute significantly to stopping the spread of germs and illnesses in the workplace.
Germs and dirt will spread quickly if not cleaned and disinfected regularly. Taking the time during the day to clean and disinfect your entrance/lobby and elevators, will help keep your customers and staff safer and healthier.
Clean the main entrance and keep it in excellent condition
One of the easiest ways to keep your office building clean is to hire a commercial cleaning company, such as Service Providers Association. Let our staff of experts handle your cleaning needs, whether regularly or occasionally.
Contact us online or call us at 515-619-6430 to learn more about the commercial cleaning services. We can help you with and schedule your customized cleaning estimate today!