Some indicators that your office may need help with cleaning
Today's lifestyle has people living at full speed at work, running errands, and many other obligations. For many, this makes some tasks, end up at the bottom of the list like your office needs a professional cleaning.
So, it's clear that a clean office is a healthier office. If you run a business, ensuring your staff has a clean and disinfected workspace should be your top priority. But don't panic; here is the good news: The Service Providers Association can help you with your office cleaning tasks.
Signs that your office needs a professional cleaning services
Not sure if an office cleaning service is the right choice for your business? Read on for our list of signs that you need a professional cleaning service.
1. The employees are the ones who do the cleaning
If your employees do the cleaning, they may not do it properly. In addition, they may be wasting considerable time instead of focusing on their responsibilities. Also, having your employees with cleaning tasks added to their duties can be frustrating and lead to low staff morale.
2. You don't want to show off some of your office space
Are you worried about showing off your workplace because of dirt and clutter? If the answer is yes, you need support with your office hygiene. Your clients might be quickly scared away if they notice a dirty canteen where employees don't feel comfortable or a messy meeting room.
With an office cleaning service, you will keep all the rooms in your office in excellent condition.
3. You don't have the right cleaning tools
Examples of tasks that seem simple but require the right tools, cleaning products, and the expertise of a professional are dusting desks, wiping windows, and carpet cleaning. Many people choose to do these chores every month, but they often ignore them as well.
Hiring experts to take care of your office cleaning tasks instead of doing them yourself is the best thing you can do. So you can save the money you would spend on expensive cleaning equipment.
4. There are cluttered spaces
You can expect a certain level of clutter in frequently used areas, but if you start to notice that things are outgrowing the space they're in and leaking into new places, a pile of folders on desks, pens and pencils strewn on tables, or even garbage cans overflowing inside and out, you may want to consider hiring professional help.
5. Concerned about your staff's motivation
Maybe it's not the cause of lack of motivation in the workplace, but a dirty office won't make anyone enthusiastic about working. High staff turnover is the worst-case scenario, where a dirty and messy work environment can be the last straw.
A professional commercial cleaning services will work wonders if you want to keep your staff enthusiastic without fighting for motivation.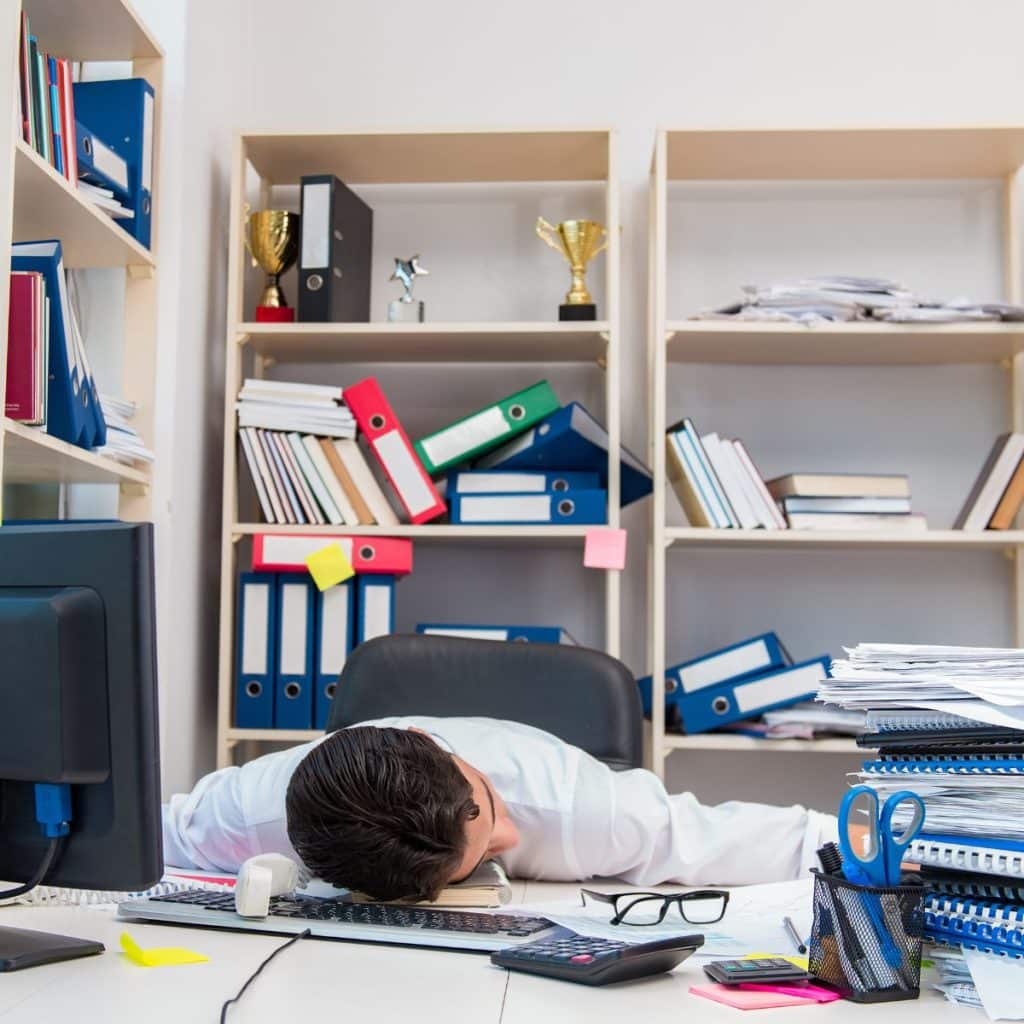 6. Cleaning chores are piling up
A pretty obvious sign that your office needs a professional cleaning service is having a backlog of cleaning duties. The pandemic highlighted the importance of this issue, as frequently touched surfaces must be disinfected to prevent infection. Leaving cleaning tasks for later can be a health risk, and employees will not feel safe.
7. Stained or discolored restrooms
Frequent cleaning of your office restroom, especially sinks and toilets, should keep them clean and uncluttered. In case they have stains or discoloration despite regular cleaning, a deeper cleaning may be necessary.
Stubborn stains or rings are usually hard water or rust stains. A professional cleaning service can detect and remove these stains without damaging the fixtures.
8. Dirt has caused you to lose money
Without proper office cleaning, you will notice more and more dust and dirt buildup and these unpleasant particles will deteriorate your furniture and damage your work equipment. Professional cleaning by a reliable company such as SPA will prevent equipment losses that may occur in the future.
9. Dirty windows
When cleaning, windows can often be forgotten, especially in offices with more than a floor. These can be cleaned and polished to a clear finish, inside and out, as part of an office cleaning service.
10. Your resources are needed elsewhere
Most companies do not require full-time cleaning staff. For this reason, consider whether your office needs a permanent cleaning staff or whether contracting out the services is a better option. A cleaning company with strict background checks, training, and insured employees will redeem you from those compromises.
11. Increased allergic reactions
A dirty office can cause allergic reactions in employees due to the multiple triggers it contains. Thick layers of dust, dirt, mold, and mildew can often cause sneezing, coughing, and even respiratory illnesses. Support the health of your office and your entire staff with regular professional cleaning.
So, your office needs a professional cleaning?
Whatever the obstacle to keeping your office clean, the Service Providers Association can help you, and I assure you it can be your most valuable association. So, if you notice that your office is showing one or more of these signs, it's time to hire professional cleaners for your company – we'll be happy to help!
At SPA, we send teams of professionally trained cleaners to all types of commercial spaces. Whether you need daily, bi-weekly, or weekly office cleaning services or what you're looking for is a deep cleaning, you'll do a good job hiring our professional cleaning company.
Book your services with us or request your estimate by accessing our website and let the experts at SPA clean your office while you take care of other responsibilities or get some much-needed rest!